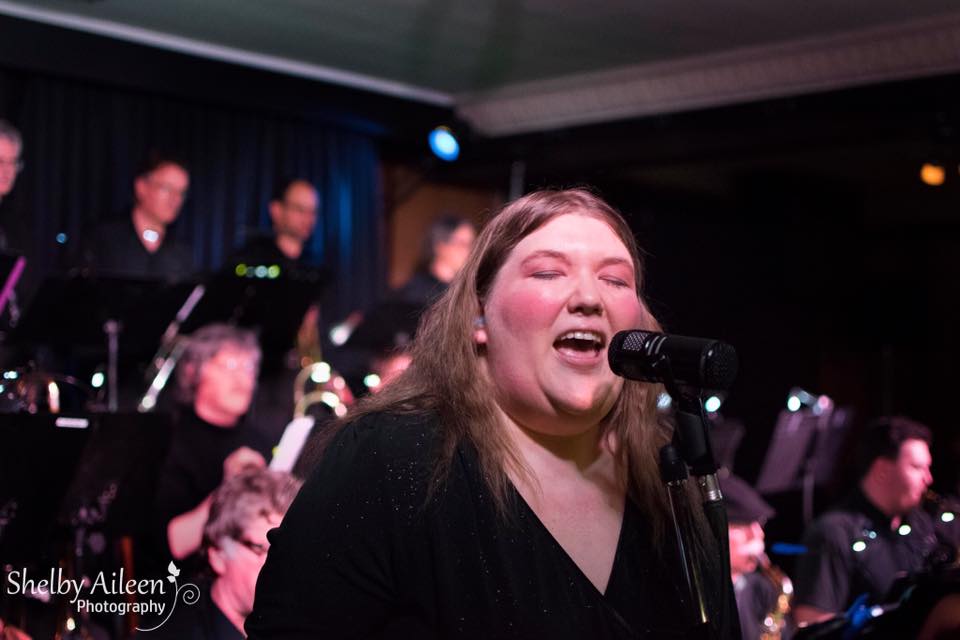 Natalie Lynn is a singer-songwriter, guitarist and trombone player who has performed locally and internationally. Her folk-roots music is humorous and thoughtful, with hints of country, acoustic pop, blues and swing.
Locally, Natalie has performed for Parks Alive, the Kelowna Scarecrow Festival, Creative Chaos, the Sunshine Festival, Riot on the Roof, and other community events, as well as fundraisers and private functions. She is also a trombone player and lead vocalist for the Okanagan Valley Big Band.
Natalie holds a Master's degree in English from the University of British Columbia, and still attends conferences to present her research on occasion. Her other hobbies include reading, boxing, dancing, tabletop roleplaying, and biking. She is also the speculative fiction author N. L. Bates.
Music
Natalie brings an eclectic mix of genre influences to her original songs, and strives to provide a unique perspective on common ideas in popular music and the world in general.
The Devil I Know (2021 Recording)
This piece was co-written with Lucy LeBlanc and Shelley Stevens during the 2018 Canadian Songwriter Challenge, hosted by Nimbus School of Recording and Media and sponsored by SOCAN, MusicBC, CCMIA, and Bell Media, and recorded from home in 2021.
Another Windmill (2019 Live Performance)
This piece was written in collaboration with Tristan Coal as part of the 2019 Okanagan Collaboration Challenge and performed on May 12, 2019 at the Collaboration Challenge Showcase at Vernon's Gallery Vertigo.
Songwriters: Tristan Coal, Natalie Lynn
Performers: Tristan Coal, Natalie Lynn
Mixed and Mastered: Steve Marc
Live performance videos are available on Natalie's Youtube channel.
Events
Looking to catch Natalie live? Solo performances, big band performances, and other events will all be listed here. Check back frequently for updates, sign up for the mailing list, or connect on social media.
Up next

May 27: Elks Dance, with the Okanagan Valley Big Band
Time: 7:00pm-10:00pm
Location: Elks Club, Vernon BC.

2023

Aug 27: Kal Country Club dinner and dance, with the Okanagan Valley Big Band
Time: TBA
Location: Kalamalka Country Club, Coldstream BC

Oct 21: Elks Dance, with the Okanagan Valley Big Band
Time: 7:00pm-10:00pm
Location: Elks Club, Vernon BC.
Contact
Natalie is available for community, private, and corporate events, fundraisers, and house concerts. To enquire about her availability, drop her an email at info[at]natalielynnmusic[dot]com.
Keep in touch! For the latest updates new releases, performances, and events, you can sign up for her email list or catch her on social media.